 How Does Fuugu Washing Machine Cleaner Work?
Fuugu Washing Machine Cleaner Tablets
Complete care for your washing machine
Just One Tablet
One pack of Fuugu lasts up to 6 months, as you only need to use it once per month.
Powerful & Effortless
No scrubbing required! All you need to do is run your washing machine cycle to get powerful results.
NEW & IMPROVED FORMULA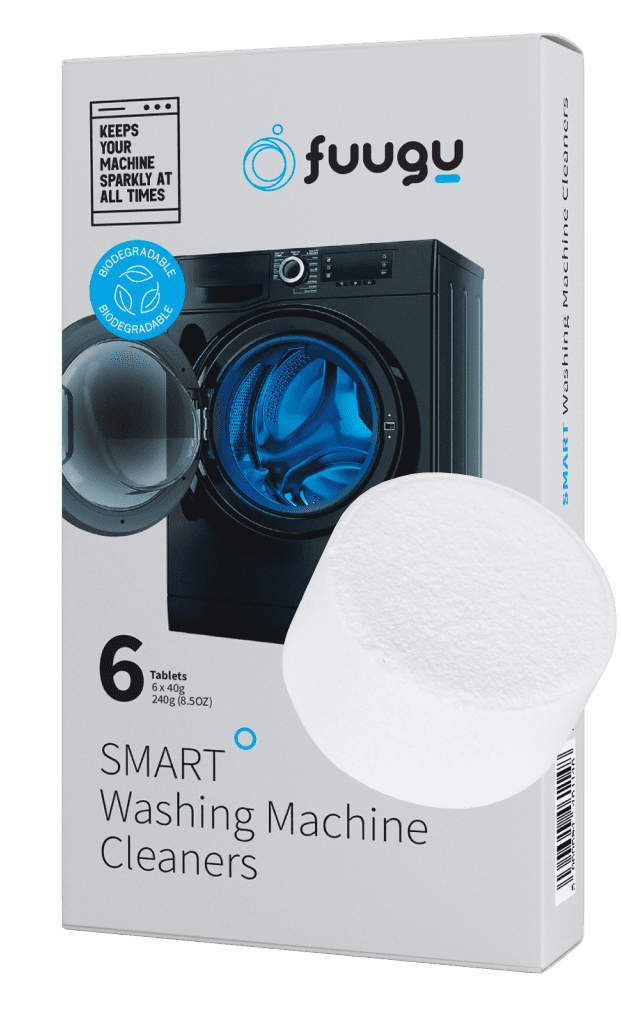 Ultimate Deep Clean
Cleans every part of your machine and helps eliminate inanimate bacteria, limescale, dirt, and grime.
Fuugu cleans ALL machines
Fuugu works with all machine types, including top and front load washers and high-efficiency models.
Frequently asked questions
Q: How do Fuugu Washing Machine Tablets work?
A: Fuugu tablets work by entering the washing machine through a cleaning cycle. After placing the tablet in the machine's drum, the tablet dissolves and circulates throughout the internal parts to remove the build-up of dirt, inanimate bacteria, and limescale.
Q: Are Fuugu Washing Machine Tablets Reliable?
A: A lot of rigorous research and testing went into creating our Fuugu tablets. We selected the best ingredients to combat inanimate bacteria, limescale, grime, and more. While our ingredients are powerful, they are still safe and gentle for the whole family.
Q: How do I know if Fuugu Washing Machine Cleaner Tablets work?
A: You will be able to see, smell and feel the Fuugu effect on your machine and laundry! Your clothes will come out brighter, smell fresher, and feel softer. Your machine will be sparkly clean and smell great.
Q: How should I use Fuugu Washing Machine Tablets?
A: Simply place one tablet into the drum of your washing machine and start a full wash cycle. Make sure that your washing machine is empty. Use once a month for best results.